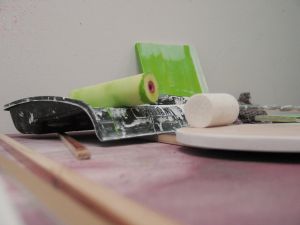 Denver Home Painting" />Painting your home is one of the cheapest ways you can give your home a new look and make it look more attractive. Most people have no idea how cheap a Denver home painting project is, and the few that know are scared of the work involved in painting your home.
A Denver home painting project would not only give your home a new look but make the renovations made to your home very visible and more attractive.
A good home painting project defines your personality. It says a lot without you having to say a word. You should give your home a makeover by painting it.
Here are some things you need to know before painting your home:
1) Sample the paint color
Most times the paint color that you like might not look good on your walls. Most people buy a paint they like, and after painting it on their walls, it looks like a disaster.
To avoid this, you should buy just a sample of the color you have in mind, test it on the part of your wall and wait for it to dry out. After the paint is dried, take your time to observe how it looks with your lightings and during different times of the day. This would help you pick the best color for your home.
2) Decide on the amount of paint you are going to need
One of the reasons people find Denver home painting hard is because they do not consider everything well before painting. Before you decide to start painting your home, you need to know the right amount of paint that is going to be just enough.
To get the right amount of paint needed, you need to decide if you want two coatings of paint or one. If the walls are not primed, then it is best to go with two coatings and an already primed wall can use just one coating.
Also find out the square footage of the rooms you want to paint, this way you can get the right amount of paint you need and avoid running out of paint in the process or have excess remaining after the painting.
3) Empty the room before painting
To better enjoy painting your room, you need to prep it the walls and empty the room before you paint. You need to wipe off all the dirt on the walls to allow the painting stick to the wall properly. Also cover up all the cracks, light switches and window trims with paper tapes. And cover the floors with clothes or rolls of paper, to avoid the paints from staining the floors.
Large furniture tends to get in the way when painting and can also get stained in the process. So, cover every piece of furniture that can get in your way and move them to the center of the room.
Conclusion
There are so many other things you need to know, but these three are very important. Try them out and fall in love with your home painting.
Dowd Restoration
303-522-8730
4891 E. Baytes Ave, Denver, CO 80222
View Larger Map