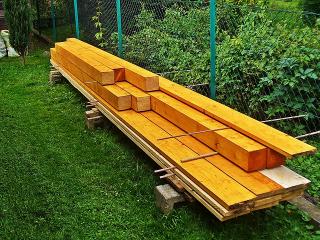 Denver Kitchen Remodeling" />You can avoid a lot of problems down the line during your kitchen remodel simply by taking some time beforehand to ensure you're working with the right contractor. If you've ever hired a professional on the spur of the moment, or without adequate research, you can certainly understand what kind of issues can come up along the way. Consider a few essential points consumer experts tell us can make a big difference in the results you experience in your project:
Referrals offer valuable insight into the kind of experience you can expect, and practically everyone has a family member or friend who has worked with a remodeling contractor, so there's not a lot of room for excuses when it comes to finding a local referral. Some contractors will even go so far as to provide a referral from their own client base for you to call and discuss their satisfaction rate. Referrals will not only tell you who is satisfied with the finished job, but also whether a contractor is skilled in handling unforeseen problems that come up during a project.
Your Denver kitchen remodeling contractor should have the proper credentials displayed on their website, including certifications, mentions, qualifications and designations; if not, make a call to the company office to inquire about them. Feel free to check out Dowd Restoration's online credentials or speak with one of their specialists when you call 303-522-8730.
Start with a short list of candidates and work down from there; professionals suggest 3 at the most to avoid becoming disorganized or overwhelmed with information. Criteria for disqualification as a contractor should include such items as inability to make time to speak with or meet with you, unprofessional communication, failure to meet your budget, less than stellar reviews that raise red flags, and a lack of rapport between you and their point of contact. When you find a Denver kitchen remodeling pro who seems a good fit for the project, concentrate your efforts on learning more about them.
When you find a contractor who is skilled at incorporating your wants and needs into their plans, you know you're on the right path toward a successful project. A collaborating effort between your vision and their expertise will deliver exceptional results that you'll be well-pleased with. Contact Dowd Restoration about your remodeling project. Their ability to provide skilled resources and expertise to your kitchen remodel plans will leave you 100% satisfied when the job is completed. Listening to your ideas and converting them into a professionally designed space that matches your dreams is what Dowd Restoration is all about.
Contact a specialist now to discuss your plans, ask questions, or just learn more about the company before you make your final decision when searching of the right Denver kitchen remodeling team. Feel free to read client testimonials on the DowdRestoration.com website or conduct your own research using local directories, like Yelp.
Dowd Restoration
303-522-8730
4891 E. Baytes Ave, Denver, CO 80222
View Larger Map