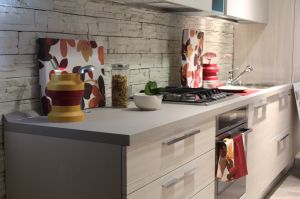 The kitchen is one area of the home that you cannot afford to neglect. Besides cooking in it, you also eat and entertain your guest in the kitchen. If your kitchen is not spacious or modern enough, then think of remodeling. Denver kitchen remodeling gives your kitchen a more appealing look, increasing the value of your home. However, before remodeling your kitchen, there are a few things you should consider.
1) Renovation Objective
Before changing the look of your kitchen, you need to determine what you want to achieve. People choose to renovate their kitchen for many reasons including aesthetics, lifestyle needs, better utilization of space and adding functionality to their space. Determining the primary objective of a renovation helps you to communicate your needs effectively with other people involved in the project.
2) Style
If you are renovating just your kitchen, then the style must be consistent with the style of your home. When your kitchen style compliments your home's design, your home will look more organized and attractive. Decide whether you want to have a separate dining area or an eat-in kitchen.
3) Contractors and Permits
Before hiring a Denver kitchen remodeling contractor, ensure the company has a reputation for delivering high-quality service. You can ask your friends or family members for recommendations. You should also get approval and obtain all necessary permits from the planning department before you commence any remodeling project.
4) Design Trends
Interior design trends are constantly evolving so you may find it beneficial to go with a timeless design trend. Flick through old magazines and articles for designs elements that have stood the test of time. Websites like Pinterest are also a great medium to discover and collect ideas, track styles and find out the latest products.
5) Appliances
When renovating your kitchen, you need to determine the type of appliances you want to install from the fridge to the microwave, to the dishwasher and the oven. The dimensions of the appliances you choose play an essential role in the final appearance and finish of your kitchen. Apart from adding a professional touch to your kitchen, Hitech appliances offer other benefits like improved performance and efficiency, as well as energy savings. Regardless of what you choose, ensure that your space is designed around your appliances to avoid unsightly gaps.
6) Neighbors
You need to inform your neighbors about your remodeling plans as most remodeling jobs are dirty and noisy. It is advisable to avoid carrying out loud jobs in the early hours of the morning or late at night. Your neighbors might get irritated by the noise produced when hammering and sawing. You may also want to check the city's noise bylaws for restrictions.
7) Costs
Depending on the design and materials you choose, Denver kitchen remodeling can be a bit pricey. This is not to say, that you cannot remodel with a little amount. Take into consideration the cost of the finishing materials you need, disposal service, rental tool, and contractors' quote and permit. Also add at least another 10 percent for unexpected expenses, forgotten supplies and structural issues that may arise.
Denver Kitchen Remodeling
Dowd Restoration
303-522-8730
4891 E. Baytes Ave, Denver, CO 80222
View Larger Map