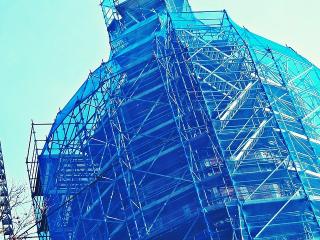 Denver historic restoration contractors can assist us in a variety of ways. However, the process of historic restoration is usually a long one and there a number of questions that are going to come up along the way. That's why we need to be fully aware of the questions that need to be asked of Denver historic restoration contractors.
After all, they play an extremely important role in modern society. Preserving our history and making sure that stories live on for several generations is a crucial task. The time has come for us to take a closer look at the key questions that need to be asked of Denver historic restoration contractors.
1) Can The Entire Process Be Explained?
While most of us are fully aware of what the end result is supposed to be in these instances, we should also be doing our homework about the rest of the process as well. A historic restoration contracting project is not going to take place overnight. That's why clients must take the time to learn everything that they need to know. There may be steps of the process where they will need to contribute assistance.
2) How Long Will This Take?
The more experienced the historic restoration contractor is, the easier it becomes for them to provide a realistic outline for how long the project is going to take. An experienced contractor can walk their client through each and every step and offer them a strong idea of the project's expected duration. They may not be able to offer an exact finishing date, but they can certainly provide a ballpark range.
3) Will The Finished Product Last?
Once the project is completed, we need to know that the contractor is willing to stand behind their work. In many instances, there will be additional work that must be completed once the main project has reached its end point. Maintenance is an important part of any historical restoration and if the contractor is not able to offer any assistance once it has been completed, this is typically a bad sign.
4) Do Any Documents Need To Be Submitted?
We cannot expect to simply snap our fingers and hope for the best when it comes time to handle a Denver historic restoration. We need to be asking our contractors if they are able to let us know more about the documents that need to be submitted. For the most part, a historic restoration will involved a fair amount of paperwork. If there is any confusion about the paperwork that must be filed, this is a question that needs to be asked early on.
5) Are There Any Deadlines That Must Be Met?
When it comes to the aforementioned paperwork, there are certain deadlines that are going to have to be met in order for the project to go off without a hitch. Knowing when the documents need to be submitted and who they will need to be submitted to is vitally important to the project. This is where the experience level of the contractor comes into play.
Dowd Restoration
303-522-8730
4891 E. Baytes Ave, Denver, CO 80222
View Larger Map